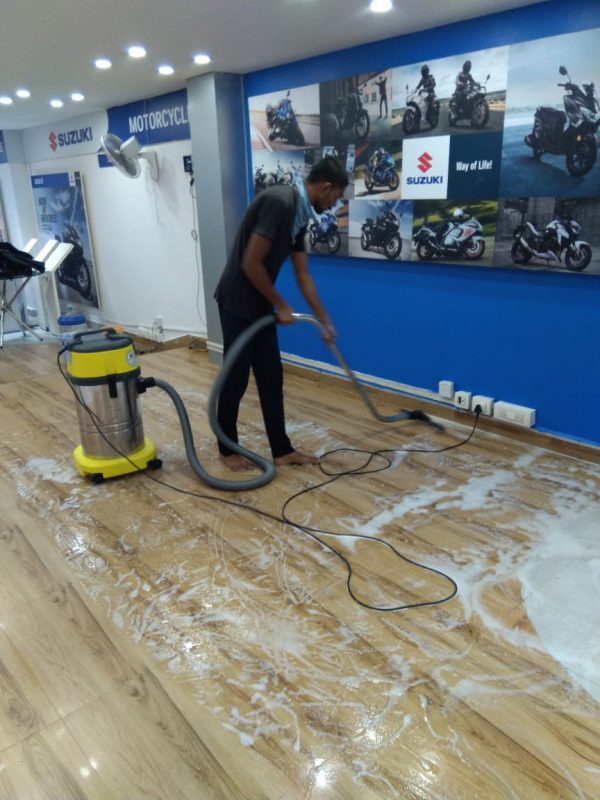 If you're running a highly competitive business in the market, you have to ensure that you provide a healthy working environment in Hyderabad for all the employees. Make your office look clean and neat that helps in boosting productivity as much as possible.




Now you can make cleaning simple, by scheduling the regular office cleaning services with the help of Goklean4u. You can hire our professionals for all commercial cleaning maintenance tasks. If your planning to take the office cleaning work by yourself, make sure you follow the below simple checklist. This office cleaning checklist contains all parts of your office and informs how often your office should be cleaned.

Desk and Cubicles Checklist: Commercial cleaning services in Vijayawada, Guntur & Hyderabad.

In the main areas like a desk, work tables, and cubicles, follow the below steps to make sure they are cleaned and organized.
Always recycle the bins and empty the trash.
Clean the grills of the office windows.
Blow the dust away from the keyword and the monitors.
Vacuum the complete floor, corners & tables.
Do the dust properly at desks, shelves, and other surfaces.

Break Rooms & Office Kitchens Checklist: Commercial Cleaning Services In Vijayawada, Guntur & Hyderabad

Here is the checklist to keep your office kitchen & break room clean and tidy.
Throw away the food wrappers, unwanted food, perishable that are expired.
Clean utensils and dishware regularly.
Discharge the old coffee grids and keep the coffee pot tidy.
Clean out the old food from the refrigerator.
Check the water purifier regularly and keep water glasses clean
Clean the microwave and food plates every day.

Waiting Areas and Office Reception Areas Checklist: Commercial Cleaning Services In Vijayawada, Guntur & Hyderabad

Make a good impression on your business in the first look. Keep your waiting areas and office reception areas clean and tidy to create a good impression.

Here is the checklist to follow
Clean off and organize a good reception desk.
Dust daily the tables, chairs, reception desk, and waiting areas.
Organize magazines, books well in the bookstall.
Clean the leftover coffee in the coffee machine before you replace it with a new one.
Give the common areas floor carpet for carpet cleaning service in Hyderabad, Vijayawada or Guntur at least 3 times a month.